Incident Investigation App


Investigate Effortlessly
Let your team investigate the incident effortlessly to identify the root causes and develop an action plan.
C-Predict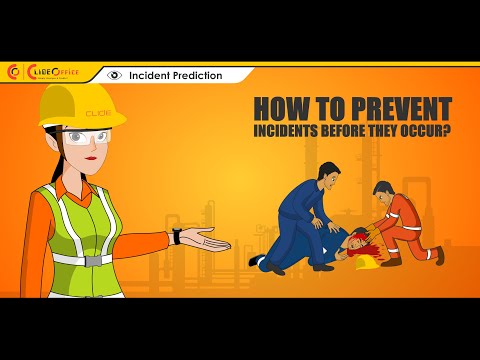 Report
Capture effortlessly
Assign Team
Inbuilt discussion form
Investigate
Predictive Data Analysis
Track Action
Assign team & target data
CLIDEAnalyser IRA App
Achieving the "Zero Harm" vision means no incident at the workplace. Research shows that over 99 percent of
all accidents are preventable
. CLIDEAnalyser Safety Application helps your team to control such an incident before they occur.


Benefits of Predictive Analytics
Identify high-risk area
Predict critical UAUC
Investigate UAUC Observation
Predict Future H-Triangle
Amazing IRA App offerings


Voice Recording
No need to type what you observe, simply voice record and let your team member listen to it.



Video / Image
Upload multiple video or image and edit the images with the online editing tool with text.



Google Map
The inbuilt google map direct you to the incident location showing the previous observation risk trend.

Analyse Trend
Automated charts and trend analysis help your team make a strong decision to identify the root cause with a data-driven approach.

Assign a team to investigate faster
IRA tool let you assign team leaders and members to investigate what went wrong in no time from your mobile. Let your team investing the finding at the place when the incident happned on mobile.



Collect Evidence
Seamlessly collect all the evidence related incidents such as witness interview, images, documents, and much more for investigating the incident.



Time Chronology
Create a chronological event of what happened before the incident to visualize how the could have incident happened with time chart representation.



Comprehensive List
A comprehensive list of causes help team to select the root causes in a logical way to identify what went wrong?.
Investigate Accurately



CLIDEAnalyser IRA tool presents all the past data related to near-miss such as UA/UC observations, the
incident happened,
risk factors, and much more for the team to analyze what went wrong.
Let your team identify the root causes and develop the corrective action plan in easy simple steps and we will do the required data analysis for them.

*Assign Team
Assign team leaders and members to investigate and to develop the corrective action plan.

*Discussion
The discussion panel helps team members have important group dialogue about the near-miss investigation.

*5 Why
The team can create its own incident-based questions to get the right answer for what went wrong.

*Root Causes
Create your own pre-defined comprehensive list of Immediate and final Root causes.
Incident Learning

---
Don't simply investigate make it learning for the organization. CLIDEAnalyser AI tool converts the findings of incident into learning lessons to create awarness.
Learning
Coverts every incident reported as learning in the organization for future non-occurrence.

Share
Auto share the lessons of incident happened with everyone to create the incident awareness

Case Study
Use incident analysis for internal training purposes as a brainstorming exercise.

Track CAPA



Track the corrective action points recommended proposed by the investigating team to prevent the non-occurrence of such incidents in the organization.

Get auto-reminders and notification for the CAPA points delivered directly in your mailbox. CAPA insights will help you with analysis to track the overdue points by NM-type, responsible person, priority level, and many other preferences.

The first step towards creating a sustainable safety culture is to share the learning of incidents about what went wrong?.
IRA Mobile tool is strong and easy.