UAUC App


Report Effortlessly
Let your team capture the unsafe act and condition effortlessly to minimize the hazards at the workplace.
Download App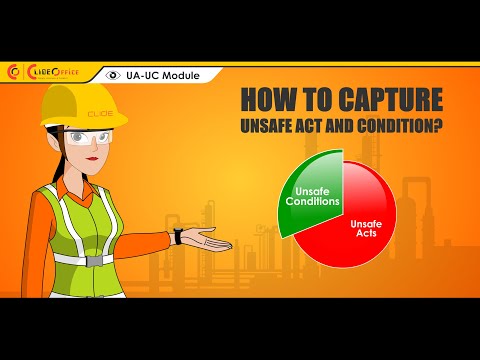 Observe
Capture effortlessly
Intervene
Inbuilt discussion form
Analyze
Predictive data analysis
Correct
Assign team & target date
CLIDEAnalyser UAUC Observation Tool
Mobile / Web amazing features of UAUC
Let your team collaborate in real-time to resolve the UAUC and reduce the risk of an incident happening.
Amazing UAUC observation tool offerings


Voice Recording
No need to type what you observe, simply voice record and let your team member listen to it.



Video / Image
Upload multiple observation video or image and edit the images with online editing tool with text.



Geo Location
Observation reported are marked with geo location for your team to identify exact location.



Google Map
Inbuilt google map direct you to observation location showing the previous observation risk trend.

Analyze Trends

Automated charts and trend analysis helps your team make a strong decision to reduce the risk.

Assign observations to resolve, faster

Automatically assign observation to people based on location, zone, department, contractor, or other preferences.

Forecast

Accurately

CLIDEAnalyser pulls together all observations, risk factors, and the probability of closing and shows how much risk can be reduced.

It also helps you visualize how the future observation trend will look like so that we can make decisions today to make tomorrow safer.

UAUC Observation Features
*Invite Team
Invite team members for discussion to decide the right control measure to resolve.
*Escalate
The auto-escalation matrix helps you escalate the observation if unresolved in the team.

*Resolve Reminder
Smart alerts ensure that you are reminded about resolving the UAUC and updates associated with it.

*Resolve Discussion
The team can discuss, resolve issues, regardless of the channel, it was started on.
Analyze Effortlessly

---
Let your team develop a risk reduction strategy to prevent the incident from happening.
Data-Based Decision
The big data analytics dashboard helps identify the hazards based on severity trends and make the decision to reduce risk.

Dashboard
The comparative dashboard lets you and your team develop an action plan today for the future to create a safe workplace.

Critical Activities
Identify the most critical activities based on location, zone, department, contractor and plant which may lead to incident in future

The first step towards creating a sustainable safety culture is to have a strong observation process
UAUC Mobile tool is strong and easy.