Audit App
Create Effortlessly
Creating and customizing your audit schedule as per the organization's need is very easy now with the audit app. Develop your standard audit templates with the workflow for each.
Workflow
customization for each form
Assign
team to each audit
Start
Collecting the data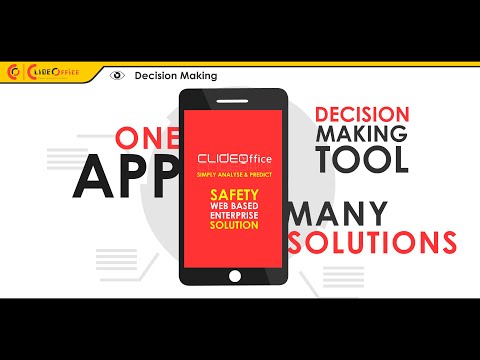 Audit App

Not making a decision is, in fact, a decision itself—and it carries incredible risks. Data visualization is a great enabler for decision-makers to view huge piles of data in one go. It beautifully puts together data in the form of visuals that help you identify trends and directions.



- Develop customize audit
- Analyze the trend
- Make data-driven decisions
- Data centralization

Audit App template designing features
Voice Recording
No need to type what you observe, simply voice record and let your team member listen to it.
Video / Image
Upload multiple observation video or images and edit the images with online editing tool with text.


Geo Location
Observation reported are marked with geolocation for your team to identify exact location.


Google Map
Inbuilt google map direct you to observation location showing the previous observation risk trend.
Analyze Trends
Automated charts and trend analysis help your team make a strong decision to reduce the risk of non-compliances.
C-Predict
Assign customized audit to various location


Collect the required data in no time by assigning the audit to various locations, projects,s or plants.
Free Marketplace

A marketplace is a wonderful option for you to choose various standard audit for your organization Simply search the category type, watch the sample video, or check how the form looks like. If you find it useful, explore it in your application and start using it.
Create and Analyse Effortlessly
---
Covert your excel audit sheets into wonderful data collection and analysis on the go.
Data-Based Decision
Covert your business process of manual data collection into amazing online forms and collect the data at centralize place.
Dashboard
A comparative dashboard let you and your team develop an action plan for creating a safer workplace.
Strategy
Based on the data trends develop a safety strategy with an online collaborative approach from the CO audit app.
Amazing Features
Simple and fast to use so you can build an audit template in five minutes.
Choose from a variety of pre-built templates.
Share the audit with your team to collaborate.
There are options for short- and long-answer text boxes, checkboxes, multiple-choice selections, dropdown menus, file uploads, and more.
The step towards creating a sustainable safety culture is to have a strong process to identify non-compliances for continuous improvement.
Create audit templates in no time.